The report for the AFA09 first day!
We saw a long line entering the all almost all the day.
The concept for this year is Mou ikkai! (One more time!)
Thanks to the support from our business partner, the booth has been always filled up with customers and new players.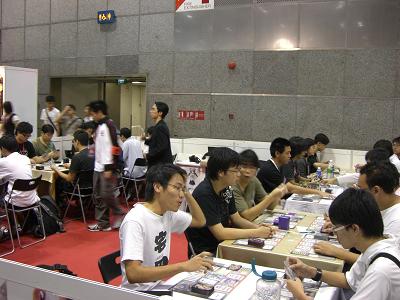 We had a playing space separately from the main booth, and there casual plays and tournaments were held.
As we had a live dubbing session on stage on the 2nd day, voice actors/actoress and card game player The Mash and Kitta Izumi made a practice at the booth!
We were surprised to see a big crowds around them.
Our business partners kindly brought us to the popular touristic attraction "Mar Lion" after the event.
Here is Kidani, The Mash and Kitta.
Is is their first time to come to Singapore, but they seem tohave enjoyed meeing with Singapore fans a lot:)