Bushiroad in TOKYO GAME SHOW 2009!!

From 24/09-27/09, we exhibited at
TOKYO GAME SHOW 2009
held at Makuhari Messe, an international exhibition centre which locates in Makuhari, Chiba pref.
This time, we separated our booth into 2 sections, "Weiß Schwarz"(to the left) exhibition&play space and "Alice×Cross" space (to the right).
In the middle, we made a sales space, and a lot of fans came to buy their favouite cards.
In WS space, we featured "THE iDOLM@STER," "Disgaea,""THE KING OF FIGHTERS," and "Sengoku BASARA" while (as you know) they are all titles from computer games.
WS teaching and playing table.
BASARA and KOF!
We invited Darren-san from our official supporter Genesis Frontier, and his friends.
(They are all good WS players and have been visiting Japan.)
Thank you for the visit!
Alice Cross space.
we have pre-released the stater of "
Vitamin X
" a very popular computer game in which handsome boys with a little problem each appears, and alot of girls dropped on our booth to see the exhibition and short PR movies.
Big ads for Vitamin X!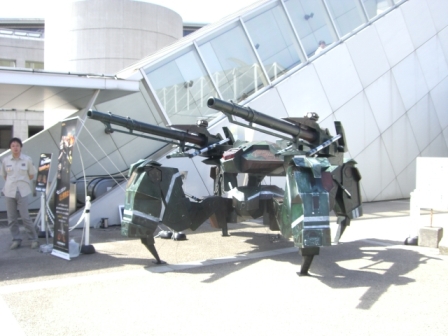 I do not know which game title it is from...yet it looked cool.
( located at the entrance.)
We welcomed visitors from other countries as well during the show.
We hope to see you at winter comic market too!